Mandelic Brightening Serum 1 oz
$ 25.00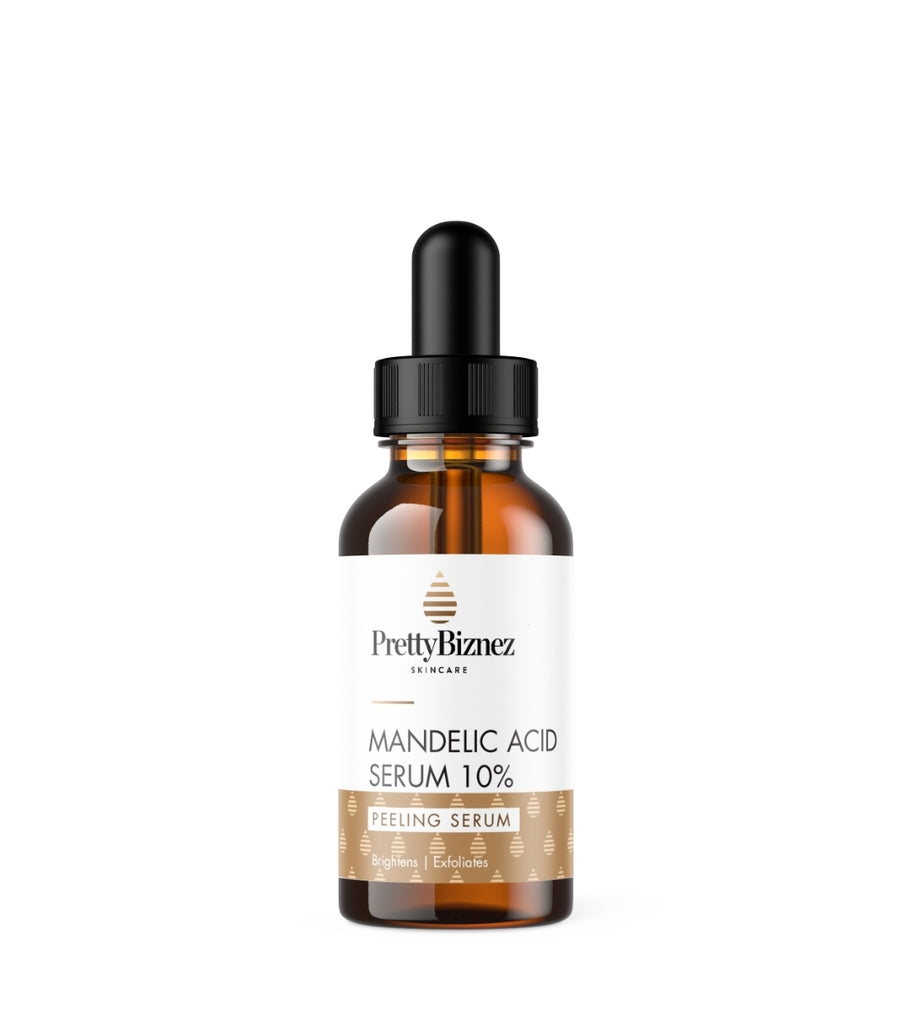 Mandelic Brightening Serum 1 oz
$ 25.00
MANDELIC SERUM
Introducing our Mandelic Brightening Serum - the perfect addition to your skincare routine for a brighter and more even complexion! Our serum is specially formulated with gentle and natural ingredients that work together to help reduce the appearance of dark spots and hyperpigmentation, revealing radiant and glowing skin.
Our formula is safe for all skin types and free from harsh chemicals, making it a great choice for those with sensitive skin. Simply apply a small amount of serum to your face before bed and wake up to a brighter and more youthful-looking complexion!
Centella Asiatica Extract and Aloe Barbadensis Extract work to soothe and hydrate the skin, while Mandelic Acid helps to gently exfoliate and brighten the complexion. Sodium Hyaluronate provides deep hydration, while Hydroxyethylcellulose and Xanthan Gum work to improve the texture and tone of the skin.
Directions of Use
Apply the Pretty Biznez Mandelic Serum confidently onto your target areas of the skin and massage gently until fully absorbed. We advise regular use twice a day for maximal effect. Keep out of eyes and mouth.
Ingredients: 
Aqua, Centella Asiatica Extract, Mandelic Acid, Aloe Barbadensis Extract, Hydroxyethylcellulose、Butylene Glycol, Xanthan Gum, Sodium Hyaluronate, Disodium Edta, 1,2-Hexanediol, Caprylhydroxamic Acid, Phenoxyethanol.