Pretty Biznez Skincare products treats hyperpigmentation found in these areas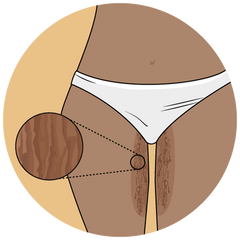 Dark inner thighs ( groin)
Over production of melanin (hyperpigmentation), Friction from tight clothes, Dead skin cells, Hormone imbalance, Chafing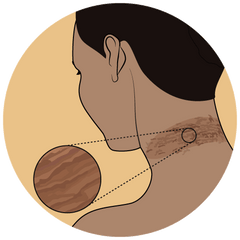 Dark neck
Obesity,
A build up of dead skin cells, oil, sweat, and bacteria on the skin
Hormonal Disorders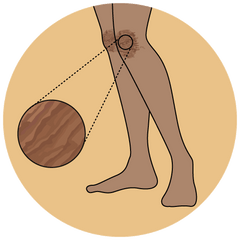 Dark knees
Friction,
Certain skin conditions, such as eczema
Accumulation of dead skin cells,Sun exposure, Post inflammatory, Hyperpigmentation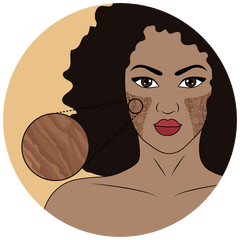 Dark Cheeks
Accumulation of dead skin cells due to infrequent exfoliation, Hormonal Disorders, Sun exposure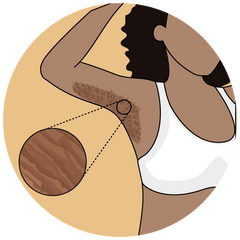 Dark underarms
Accumulation of dead skin cells due to infrequent exfoliation, Irritation caused by Shaving and deodorants, Skin pigmentation disorder (diabetes, obesity, and abnormal hormone levels).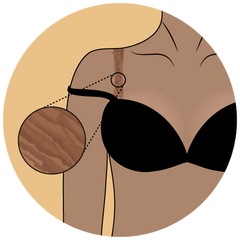 Dark Bra strap lines on shoulder
Sturdy bra material
Bra too tight
Professional results at home
We believe that looking after your skin should be simple.
We've been delivering results for our clients for years — we feel proud to say that "No-one is left out because, at PrettyBiznez, we believe that everyone is entitled to beautiful, healthy, glowing skin."
PrettyBiznez skincare products contains a combination of our experience and expertise, and includes everything you need to cleanse, treat, hydrate and protect your skin for a happy, healthy glow.
What are the Steps?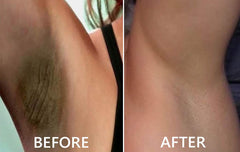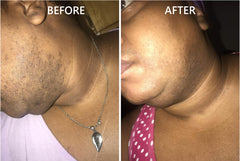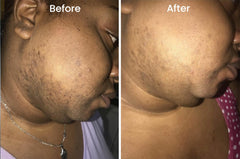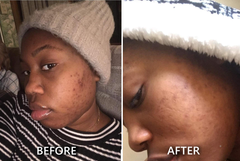 Hyperpigmentation, Dark Spots or Melasma?
Try these simple steps!
Step 1
Cleanse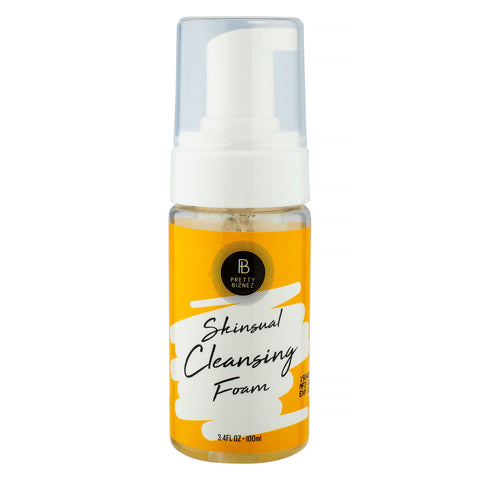 Step 2
Tone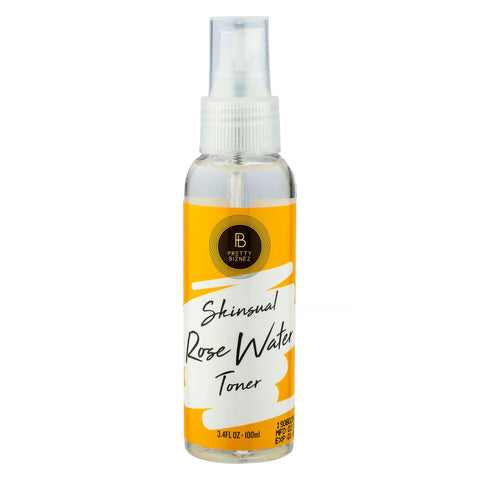 Step 3
Moisturize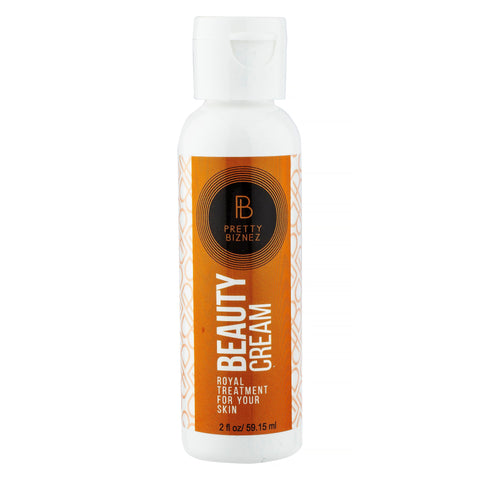 Step 4
Protect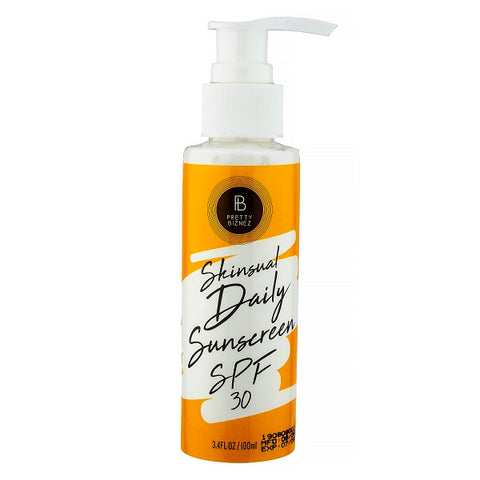 Testimonials
"I love the Beauty Cream it cleared my face up. I love how radiant it makes my skin look and feel and I recommend everyone in the world to invest in it. I will send a before and after pic. It is the truth it feel like heaven on my skin I love it. "
Lukisha T.
"Definitely brightened those dark spots, I love it !!!!"
Asia W.
"I love these products so much! It helps with acne and the scarring to the point where I really don't need makeup at all."
Kersha B.
"I am a big fan of your product; I've been using it for a while and it really helps with my dark spots. I love it thanks."
Latarsha M.
About Pretty Biznez
Pretty Biznez was founded by Dominique Henry or Ambi, an expert in the field of hyperpigmentation, melasma, and dark spots. Specializing in complexion correction, the brand has helped thousands of women from around the US and over 42 countries effectively get rid of hyperpigmentation and dark spots to achieve smooth, blemish-free, and beautiful skin.
If you're suffering from skin conditions that affect your personal, professional, and social life, and recommendations like daily SPF, increased water intake, or over-the-counter products do not work on you, it's time you use a tried and tested solution that actually delivers results. Revitalize your skin with the Pretty Biznez premium skincare line and experience good skin days, every day.