Glycolic Acid Night Treatment Serum 1 oz
$ 28.00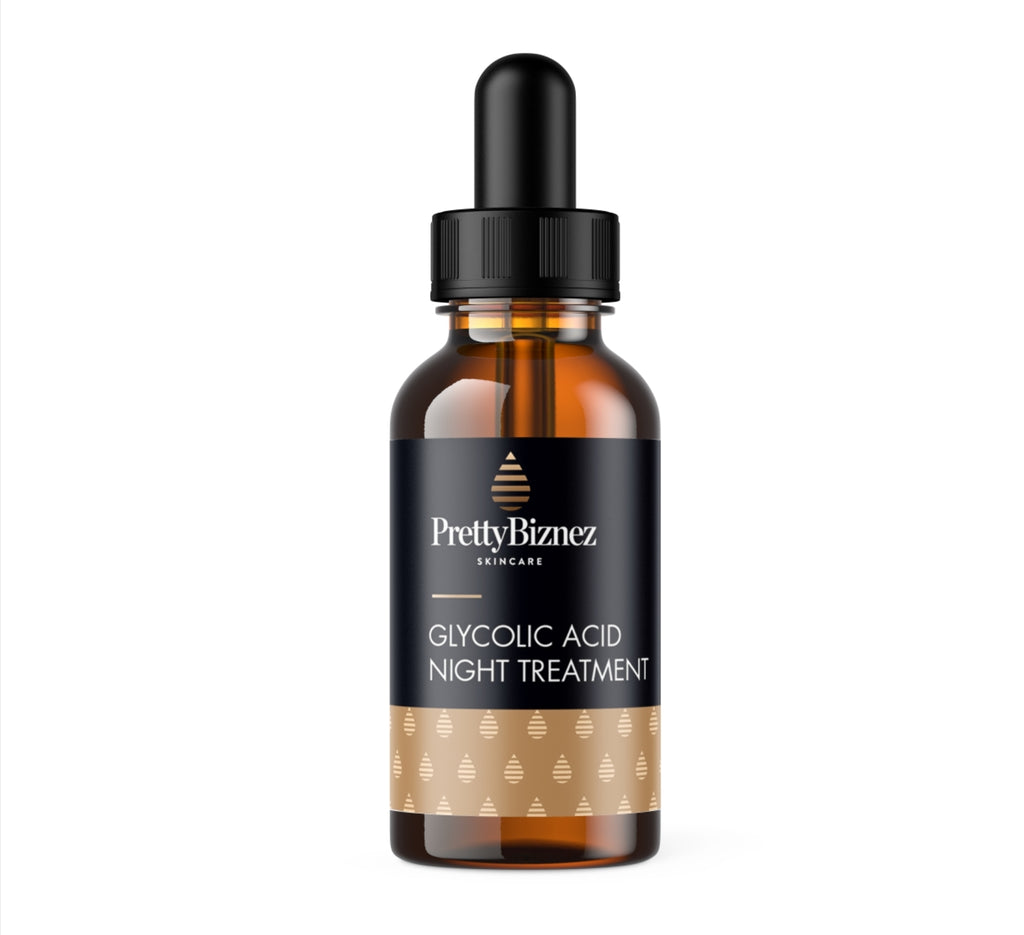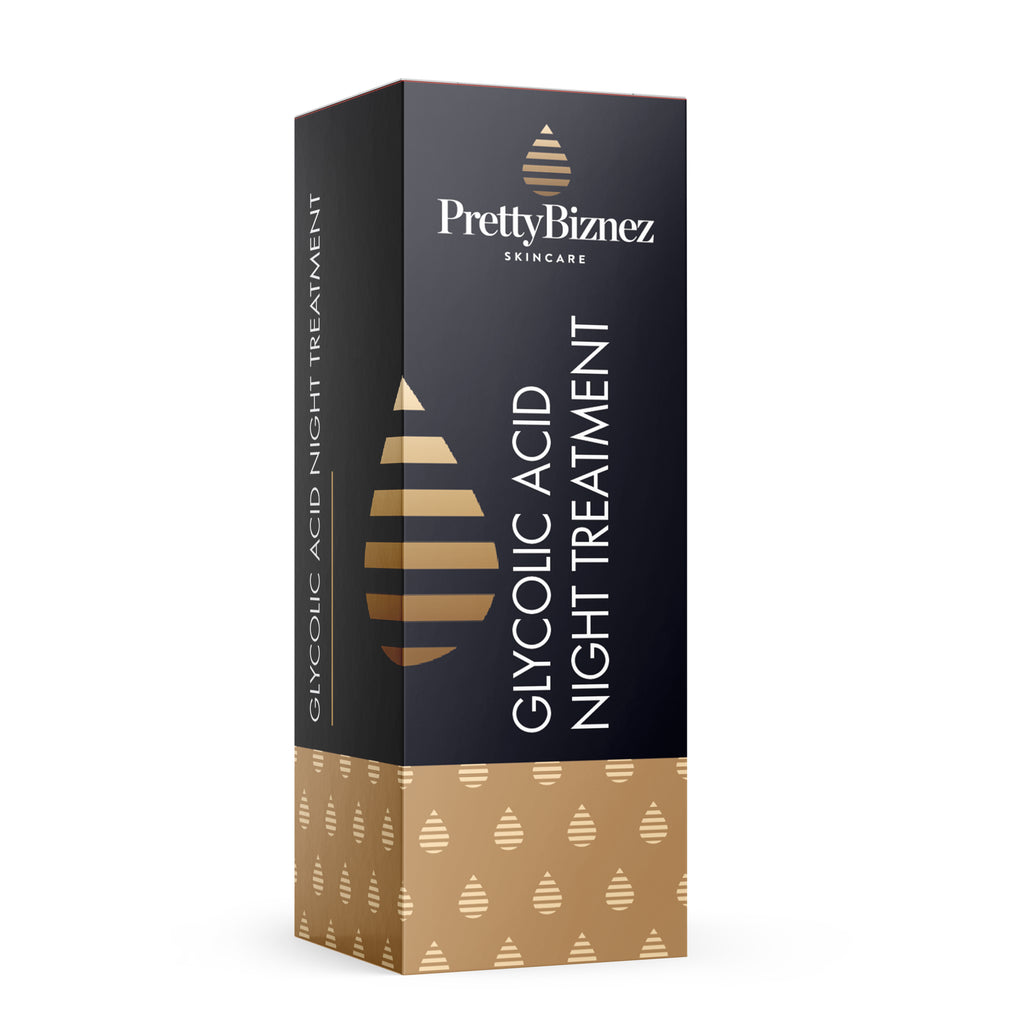 Glycolic Acid Night Treatment Serum 1 oz
$ 28.00
Glycolic acid is an alpha-hydroxy acid (AHA) that is derived from sugar cane. It is a popular skincare ingredient that is known for its exfoliating properties, which can help to improve the appearance of the skin.
Introducing our Glycolic Acid Serum, a powerful exfoliating solution that is specifically formulated to improve the appearance of uneven skin tone, dark spots, and fine lines. This serum contains a high concentration of glycolic acid, an alpha-hydroxy acid (AHA) derived from sugar cane, that gently exfoliates the skin to reveal a brighter and more even complexion. Its lightweight formula is quickly absorbed by the skin, leaving it feeling smooth and hydrated. Ideal for all skin types, this serum can be used daily to gently remove dead skin cells, unclog pores, and reveal a more youthful-looking complexion. Use it in conjunction with other skincare products to achieve optimal results.
Here are some key benefits of glycolic acid:
Exfoliation: Glycolic acid works by gently exfoliating the skin, removing dead skin cells and unclogging pores. This can result in a brighter, more even complexion, and a reduction in the appearance of fine lines, wrinkles and dark spots.

Improved skin texture: Glycolic acid can help to improve the overall texture of the skin by removing dull, rough surface cells.

Stimulation of collagen production: Glycolic acid can stimulate collagen production, which can help to plump and firm the skin, resulting in a more youthful appearance.

Brightening: Glycolic acid can help to brighten the skin, leaving it looking more radiant.

Unclogging pores: Glycolic acid can also help to unclog pores, which can reduce the appearance of acne and blackheads.

Hyperpigmentation: Glycolic acid can help to reduce the appearance of hyperpigmentation, age spots, and melasma.

Suitable for all skin types: Glycolic acid is suitable for all skin types, but it's important to start with a low concentration and gradually increase it as your skin becomes used to it.
It's important to keep in mind that glycolic acid can cause skin sensitivity to sun, so it is recommended to use it in the evening and always use sunscreen during the day. Also, it's important to patch-test the product before applying it to the whole face and consult with a skincare professional before using it, especially if you have sensitive skin or other skin conditions.
 INGREDIENTS:
Aqua, Glycerin, Hamamelis Virginiana (Witch Hazel)
Extract, Glycolic Acid, Bulylene Glycol, Camellia Sinensis Leaf Extract, Glycyrrhiza Glabra (Licorice) Root Extract, Rosmarinus Officinalis (Rosemary) Leaf Extract, Polygonum Cuspidatum Root Extract, Scutellaria Baicalensis Root Extract, Centella Asiatica Extract, Chamomilla Reculita (Matricaria) Flower Extract, Disodium EDTA, Methylparaben,
Phenoxyethanol, Ethylhexylglycerin.