Skinsual Exfoliating Scrub 6 oz
$ 21.99 $ 23.99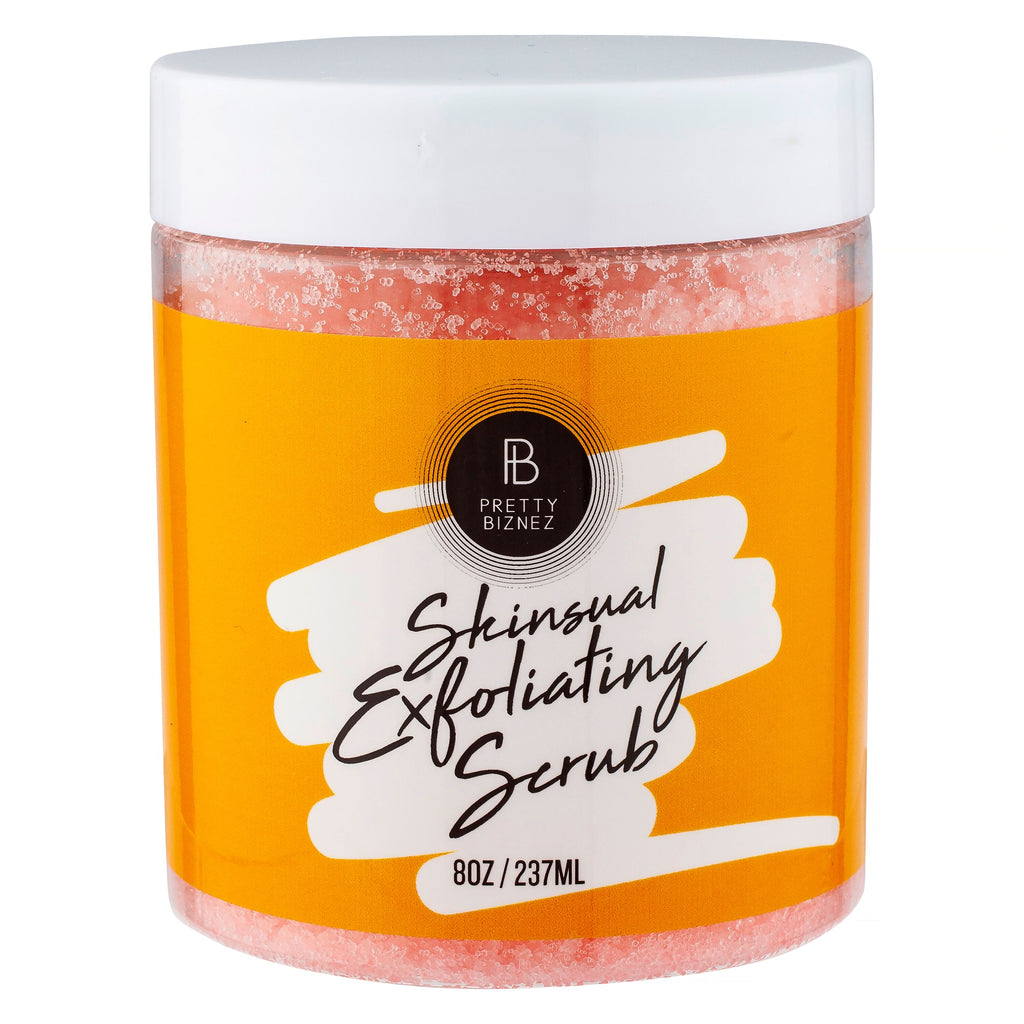 Skinsual Exfoliating Scrub 6 oz
$ 21.99 $ 23.99
SKINSUAL EXFOLIATING SCRUB
Our Skinsual Exfoliating Scrub is a luxurious scrub designed to help reveal smoother, brighter, and healthier-looking skin. Formulated with a blend of nourishing ingredients, it gently exfoliates to remove dead skin cells, dirt, and impurities for a fresh, radiant glow.
Benefits:
Gently exfoliates and smooths skin
Reveals a brighter, more even complexion
Hydrates and nourishes skin
Helps to improve the appearance of fine lines and wrinkles
Provides a relaxing and indulgent sensory experience
Skin Types: This scrub is suitable for all skin types, including dry, oily, combination, and sensitive skin.
Regimen:
Use 1-2 times per week, depending on your skin's needs.
Apply a small amount of scrub to wet skin and gently massage in circular motions.
Rinse thoroughly with warm water and pat dry.
Follow with your favorite moisturizer or serum.
INGREDIENTS
Aqua, Sodium Chloride. Propylene Glycol Glycerin. Saccharide Isomerate. Cocamidopre-pyl Betaine,. Simmondsia Chinensis UJojoba) Seed OiL. Carbarymettyl Hydroxyethylcellulose, Disodium Edta. Aloe Barbadensis Leaf Juice, Panthenol. Hydrolyzed Elastin, 1,2-Hexanedio lavandula Angu fu glia darender/Ol.