5- Piece Skinsual Skincare System
$ 87.99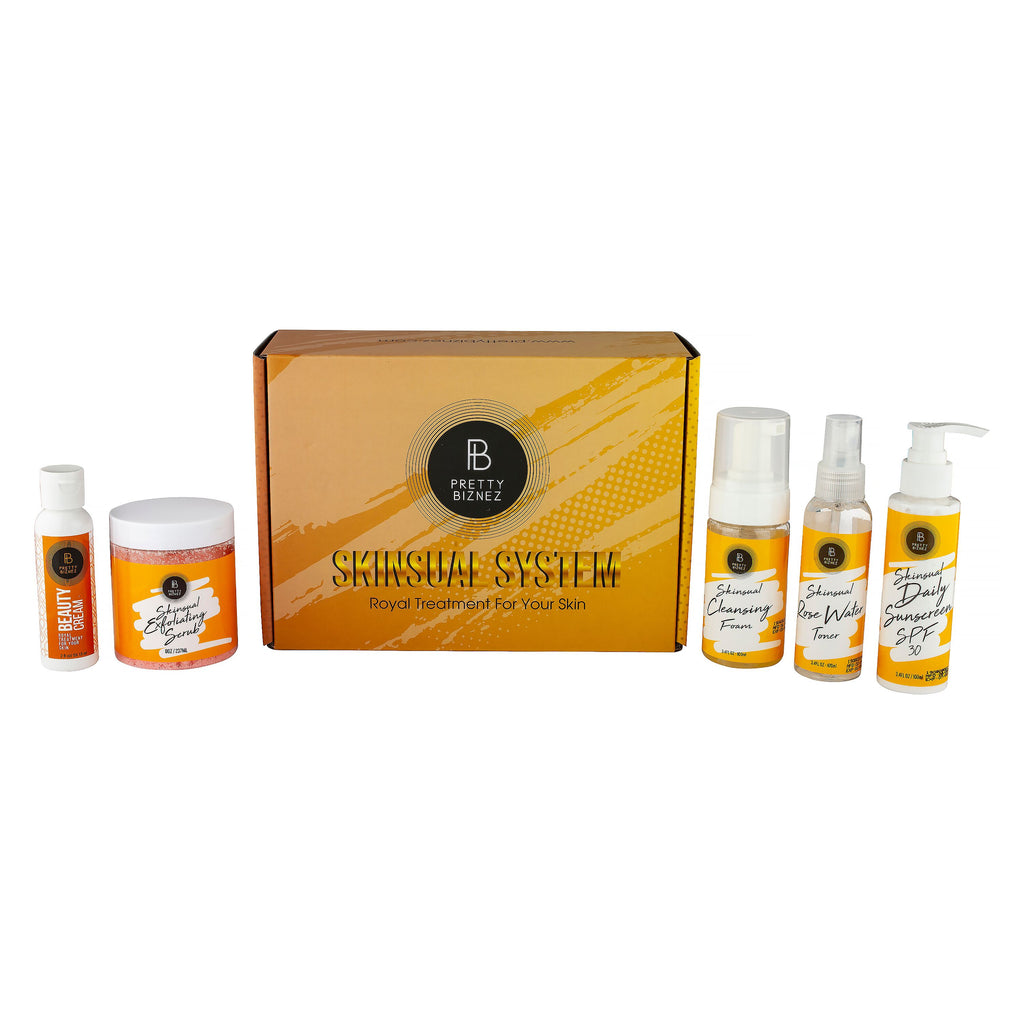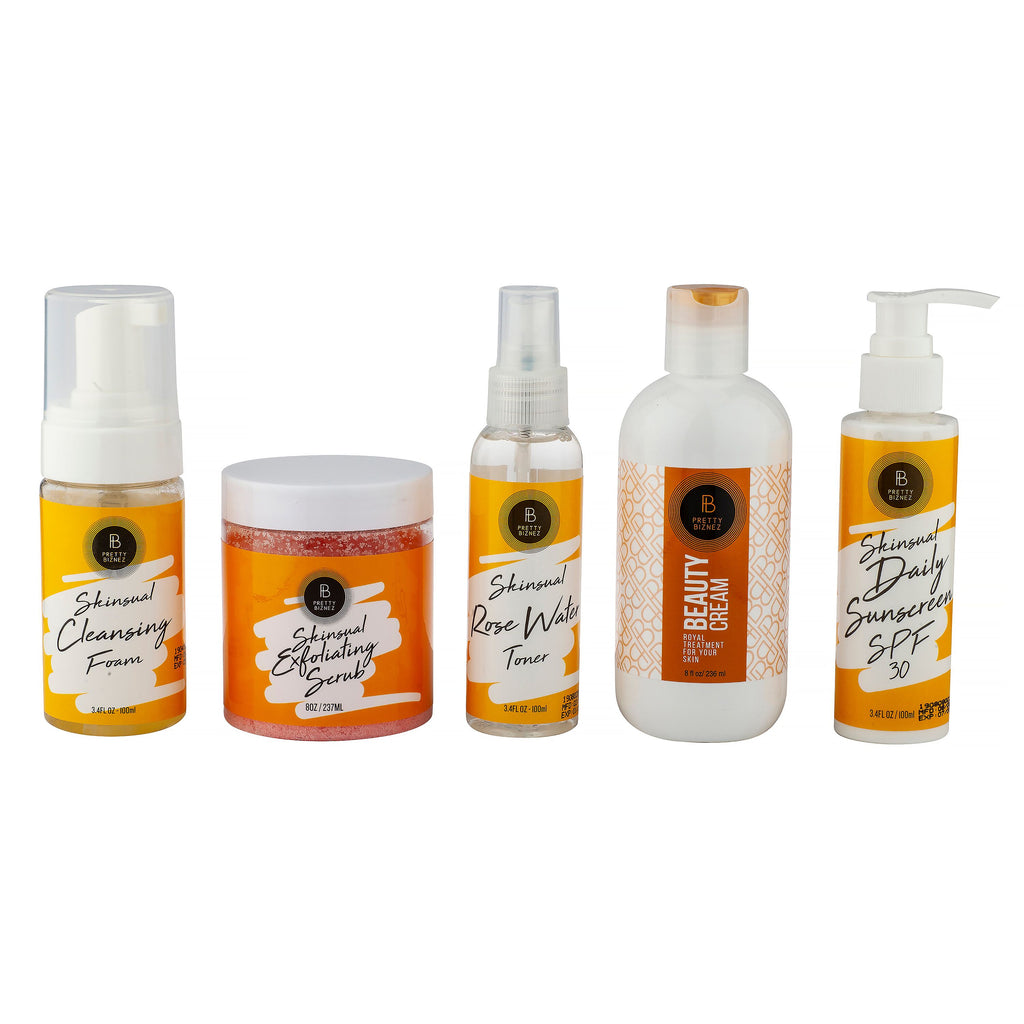 5- Piece Skinsual Skincare System
$ 87.99
5-PIECE SKINSUAL SKINCARE SYSTEM  
Introducing the Pretty Biznez 5-Piece Skinsual System - Your All-in-One Skincare Solution!
✨ Elevate your beauty routine with our fabulous team-up, the Avengers of skincare. No more hunting for different products that may not complement each other. Our system brings you the dermatologist experience in a single package.
🌟 The All-Star Lineup:
Beauty Brightening Cream: Command respect with breathtaking beauty.
SPF30 Sunscreen: Armor your skin stronger than Ironman.
Rose Water Toner: Bedazzle with a fresh and radiant look.
Exfoliating Scrub: Defeat acne and eczema for good.
Cleansing Foam: Time-reversing effect for youthful glow.
 The Complete System:
Versatile and practical products in a single package.
Take your skincare game to royal heights.
 Everything this System Comes With:
Cleansing Foam (3.4 oz):

Gentle yet effective ingredients for a fresh face.

Exfoliating Scrub (6 oz):

Aqua, Sodium Chloride, Jojoba Seed Oil for smooth skin.

Rose Water Toner (3.4 oz):

Infused with Aloe and Hyaluronic Acid for a radiant look.

Brightening Moisturizer (2 oz, 10 oz):

Choose the strength and size based on your skin condition.

Sunscreen SPF 30 (3.4 oz):

Protection against UV rays with Aloe and Vitamin E.
 Join the Pretty Biznez journey and experience skincare excellence. Shop the 5-Piece Skinsual System - because your time, money, and energy deserve the best.