Face & Body Bar Kit Lightening
$ 94.98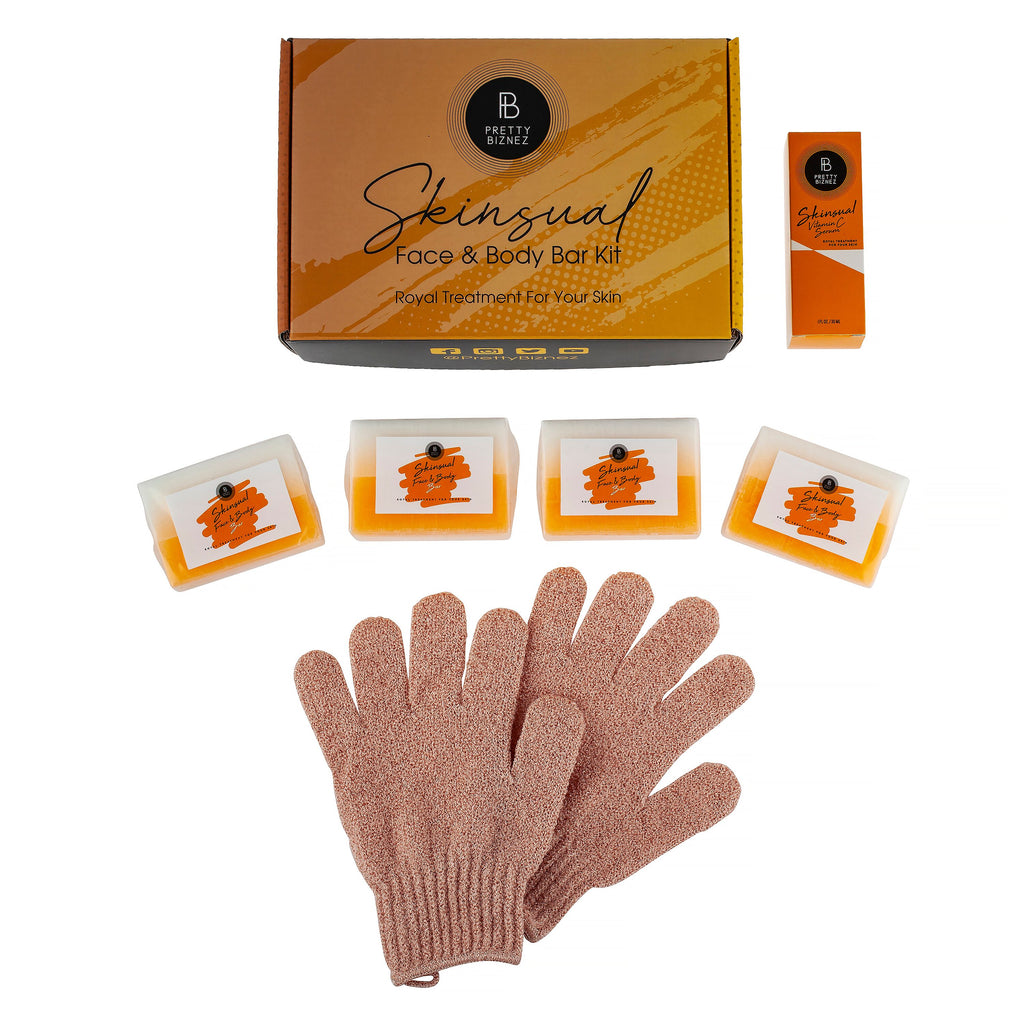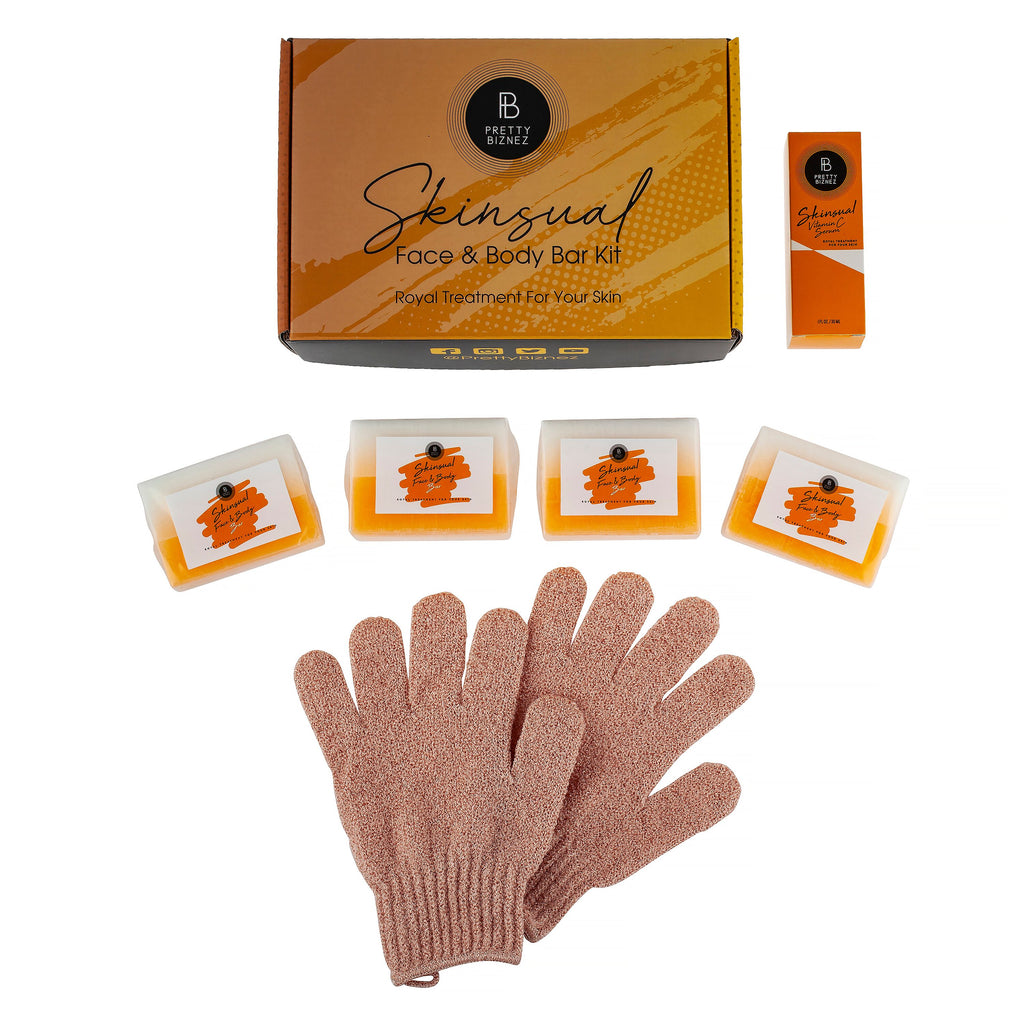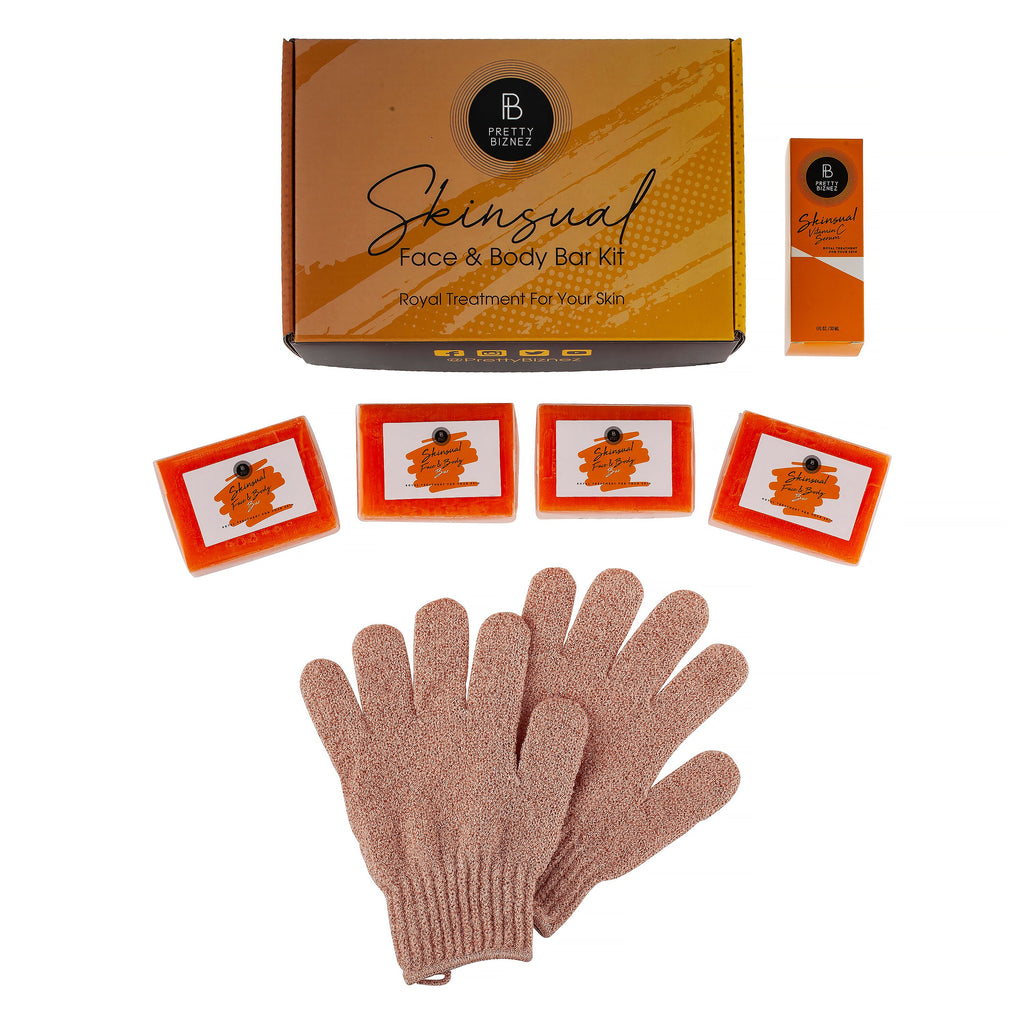 Face & Body Bar Kit Lightening
$ 94.98
We have said it before and we will say it again. Skincare is a serious business. Your skin is the largest organ in your body and your prime ambassador to the world. Impressions are made instantly from your skin. A well-cared-for skin demonstrates commitment, personal care, and investment. A dry or oily dull-looking skin with uneven tone, premature aging signs like wrinkles and baggy eyes, imperfections like blemishes, and dark acne scars all project a negative image. People may think you do not take care of yourself enough, or that you're not to be taken seriously.
Proper skin care can do wonders for your image, whether it's the one other people hold of you, or the one you hold for yourself. A clean, moisturized, and radiant skin boosts your confidence and then projects it for the world to see.
Skincare can make or break your appearance to the world and for something this important, it is crucial to have the best of the best on your team, and what better team to have than the Skinsual Face and Body Bar Kit.
Easy. Affordable. Year-Round
Eliminate stress from your skincare routine with a 4-bar kit that takes on all your skin issues head-on like discoloration, acne, blemishes, dark spots, and pigmentations.
Choose the bar that you love from our entire range of Skinsual soap bars, with each bar lasting up to 3 months. What you get is beautification for the whole year at an unbeatable price.

Exfoliate your combination skin to your heart's content with the Skinsual Exfoliating Bar.
Give your skin the royal earthy treatment with the Mushroom and Papaya Bar.
Cleanse and enliven your face and body with the Luxe Brightening Bar
Enjoy the gentle yet double-duty lightning power of the Dual Brightening Bar.

Combine the amazing cleansing and exfoliating action of your chosen bar with our sensational pair of exfoliating gloves to really ensure 100% beautification.
And finally, bring it all home with the miracles of Vitamin C with our Vitamin C serum
You simply cannot go wrong with the Skinsual Face and Body Bar Kit. Get it now and enjoy a whole-body cleansing experience for the whole year. 
 Pick the Soap That Corresponds to Your Skin Type!
Dual Brightening: Ideal for all skin types and best suited for more sensitive skin
Exfoliating Brightening: Ideal for combination skin with micro-exfoliating beads inside to refine texture. Amazing brightening effect. 
Luxe Brightening: Ideal for normal to oily skin types, allows for shedding and peeling.
Mushroom & Papaya Brightening: Ideal for all skin types. Mildly Exfoliates and brightens overall skin tone.
How to Use: For best results, allow the skin to become supple by first showering or soaking for at least 5 minutes. From there, use the Exfoliating Gloves in conjunction with your soap to create a luxe lather as you massage skin in circular motions, paying special attention to uneven and rough patches.